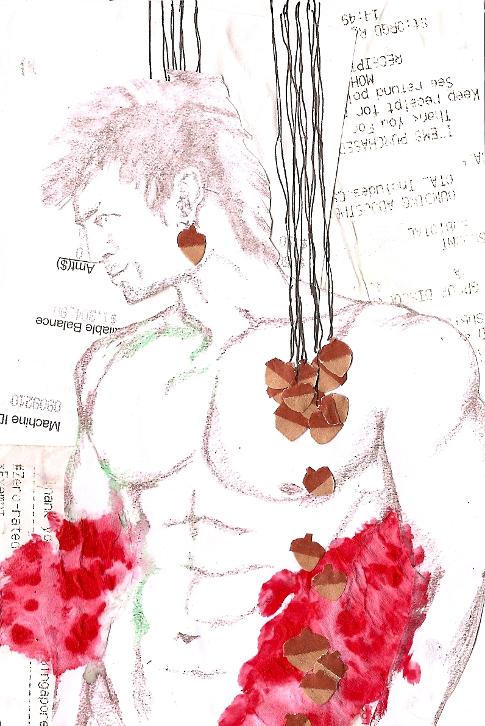 Dipped in Red follows the Acorn Knights who are Gordius men who failed to converse with their mannequin. As failed bodies, the outcasts are sent away east of the Holy Cathedral. Gordius builds a monastery called Aker Monastery and granted them the Feminine Rune, one of the three parts of Gender Rune. The failure in the conversation process results in a deadly disease, making their days numbered. Most of the knights in this monastery do not live past the age of thirty.

Within social context, Acorn Knights highlight rejects within the gay community, focusing into acceptance of HIV positive and AIDS carriers among gay men.

The works refer to Michaelangelo's Sistine Chapel as well as Margaret Atwood's dystopian novel, The Hanmaid's Tale.

collage on paper - Men and Acorns
collage on canvas - Ignudo
collage on styrofoam - Dipped In Red

photograph - Self Portraits (with Acorns)