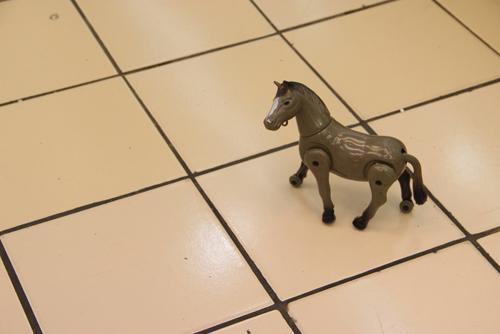 Kazan is a horse whom Ennis travels with. How they met was unknown but Carlos might have been the only stud that survived the attack of a bandit gang. He has a Talking Rune which allows him to be understood through the human language. He joins Ennis to look for the clan of centaurs.

During the Masculine War, he joins GYM together with Ennis and remains in Dark Wood with the centaurs, teaching pure breed to speak without the Talking Rune.

Carlos is a response towards masculine dictatorship. He always move in circles, confused even while in battles.

He bears the Tenku Star (天空) also known as the Flight Star (天空星). It was originally owned by Suǒ Chāo (索超) and in genso Suikoden, the star belongs to Kreutz, Jess, Fubar, Helga, Ax, Nhazu and Erumione.

photo collage - The Stud
video - If we put bits into the mouths of horses so that they obey us, we guide their whole bodies as well
video - Then loud beat the horses' hoofs with the galloping, galloping of his steeds