week 4 is a slow one for me- half of it i spent in Singapore for a project meeting and another half, being physically ill. On the brighter side though, I moved my works into a studio.
Looking at the tight schedule for the next couple of weeks, I think I need to downsize the scale of the project and focus on works that I can get them done by the end of the residency. I will be focusing largely on:
Work #1: a sample for the recruitment
Work #2: to also submit for Richard's book
Work #4: the performance
I am pretty disappointed of this week's slow progress as I have to give the Butoh workshop a miss (I was really looking forward to it). :(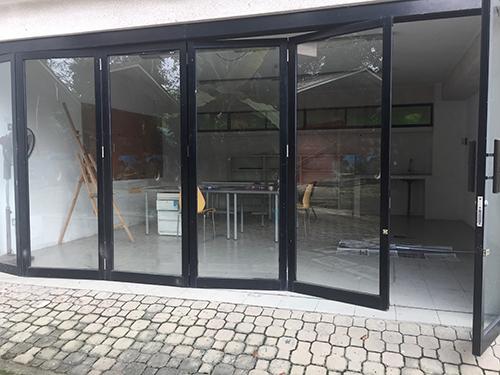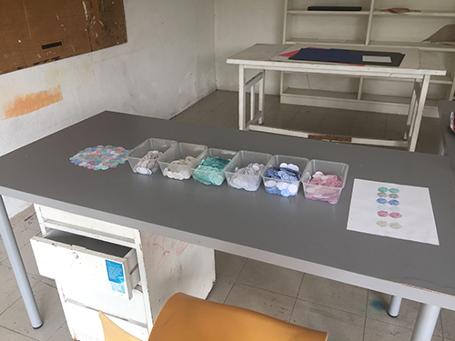 Work #1: THE WAU
Nothing much has been developed for this work, other than moving the materials to the studio. And also I am working on the possible sample for the shapes.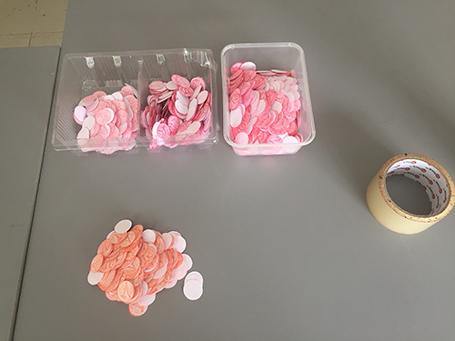 Work #2: 花儿为什么这样红
I am still working on this as well. And managed to conclude on the design of the base.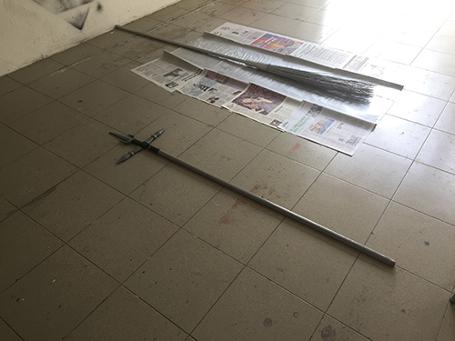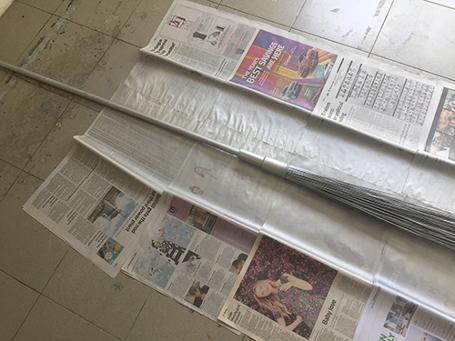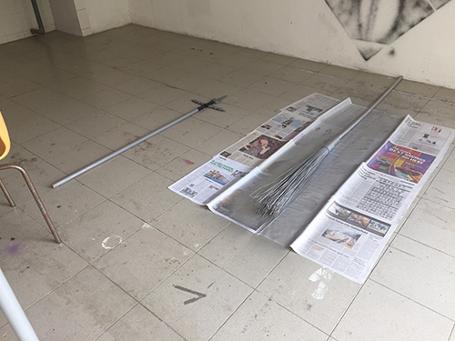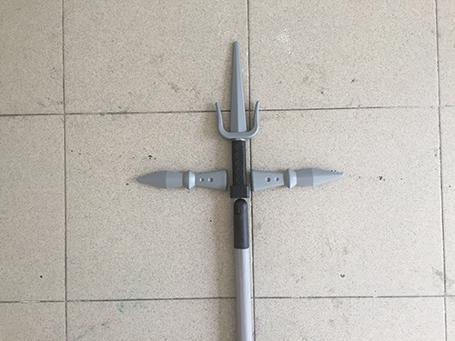 Work #4: BAD APPLE
I am starting to paint the broom silver, and trying out on the blade. I think it is working well, while I will be getting the apples in Jakarta next week.