The first week has been mostly getting used to Tokyo, and the rainy weather. I managed to get the necessary materials, getting some drawings done and sketches. I have a rough idea of what I want the work to look like, but still be very fluid about it. However, as mentioned that I am interested in extracting characters from three main manga, X, Gantz and PSYЯEN. They are: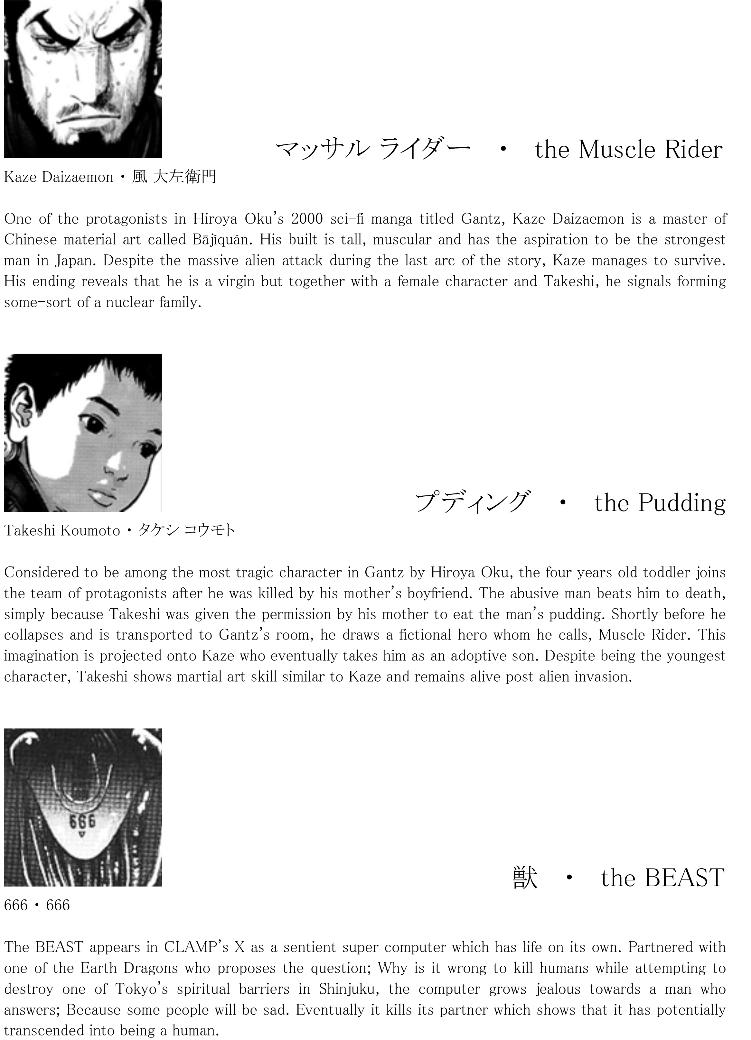 These characters are selected based on, first personal preference but also their interesting relationship to each other within the narrative. Kusanagi is one of the villains in X but his position is always within the grey area between being a protagonist or antagonist. BEAST on the other hand, is a complete villain but has a direct link to the Shinjuku's tragedy where the question of why is it wrong to kill human is asked. Ageha and Kyle is from PSYЯEN where the two develops brotherly relationship; Ageha being the older and Klye the younger as the story develops. Both are protagonists. Similarly, Kaze and Takeshi are also the good guys and arguably the most interesting characters in Gantz. Takeshi dies and is summoned to Gantz's narrative at the infant age of 3, which then reveals Kaze's paternal instinct despite the latter being obsessed in fighting. Gantz does not seem to have any qualm in killing characters, many times in very inhumane manners, but the inclusion of an infant in the story changes the equation, which I will bring upon this theme very pertinently in this current research. Maybe, to put it simply, the question can be rephrased as:
Why is it wrong to kill children?
This is also quite timely within the recent case of Aylan Kurdi, a two years old Syrian found lifeless on a Turkish beach. The drowned refugee sparked international outcry to act on giving aid to people fleeing their origins for safety, but I ponder why only now? Why only when Aylan's picture surfaced in social media.
Maybe, because he was still a toddler.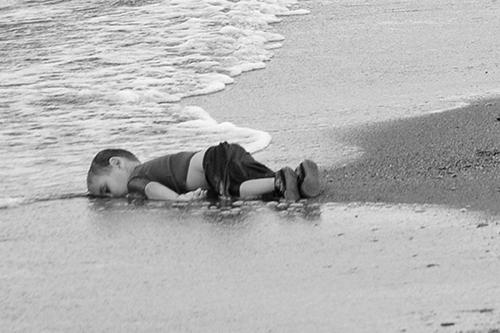 Another question which I start to wonder too is, when is it okay or more acceptably to kill a human being, or in particular men. I see a rather interesting approach developed by Takeshi's character in Gantz's story. Takeshi is killed by his mother's boyfriend after eating a the latter's pudding. During his last breath, he draws a figure, whom he calls Muscle Rider which he thinks Kaze is the one. Muscle Rider is his saviour and super hero, created from the kid's imagination which eventually becomes a reality embedded in Kaze's personality.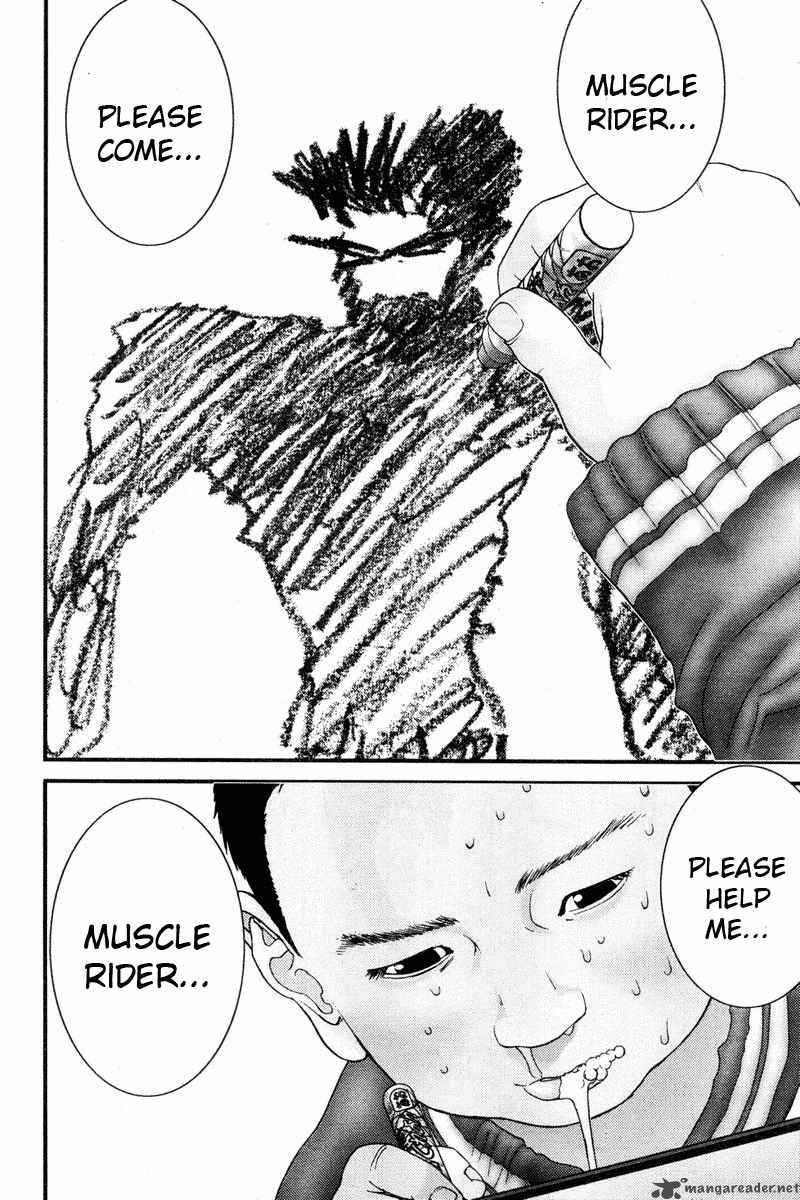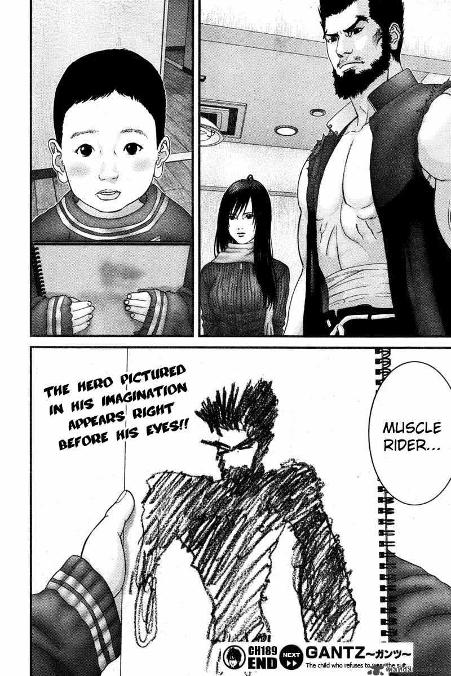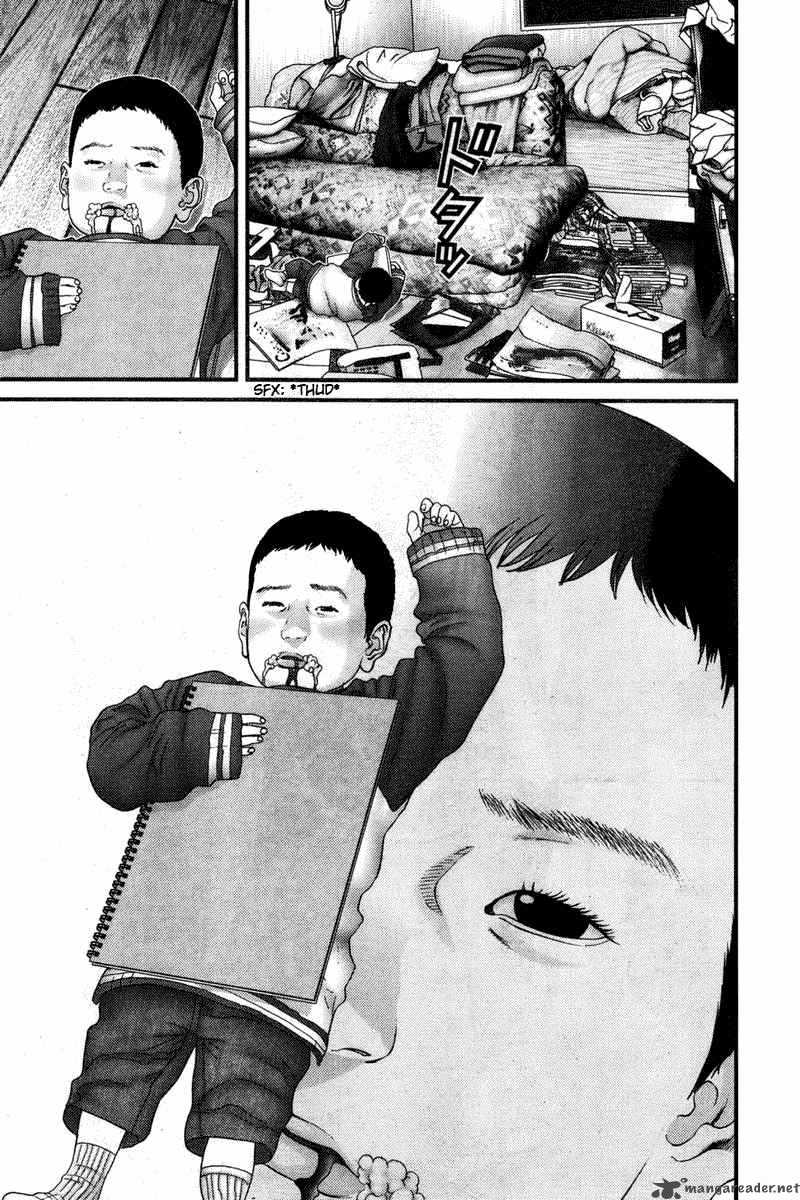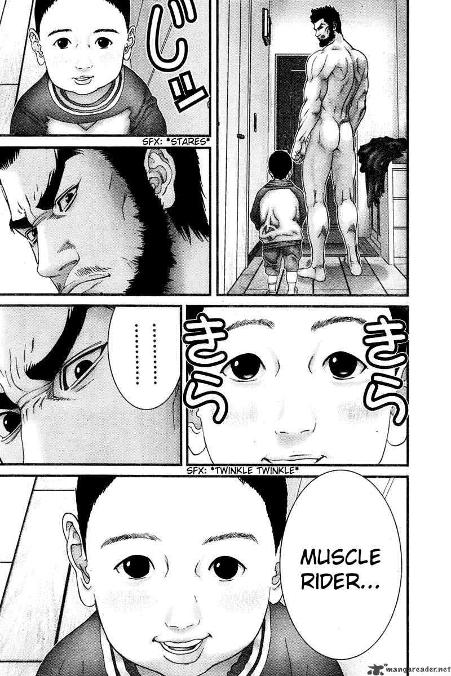 I find Takeshi's drawing to be one of the most striking visual in Gantz's history, especially as it appears very much within a page to his admiration towards Kaze. This gives me as a reader hope (mind you, there was a Shinjuku massacre happened couple of chapters before this, and trust me, it is very depressing) as somehow, maybe because Takeshi is a child, this relationship will be a happy ending one. So, coming back to the question of when does it become more acceptable to kill men, maybe this contrast of images can propose some thinking.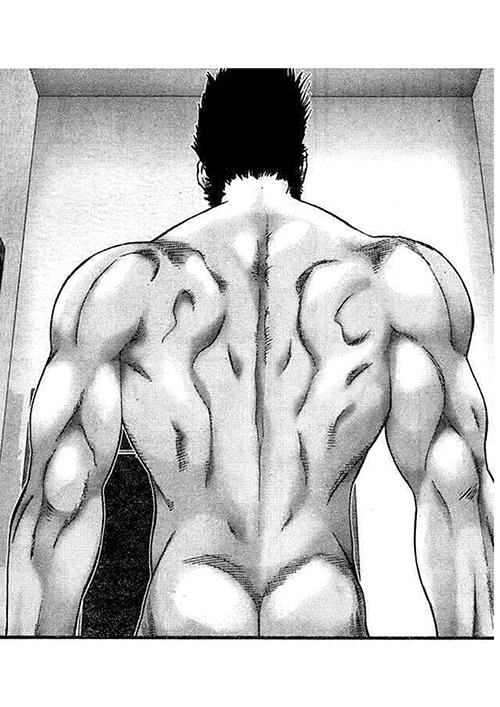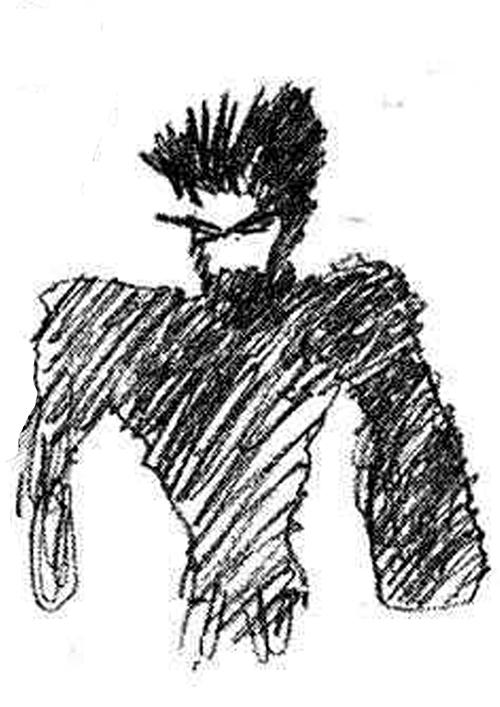 I think these two images will be the starting point of Kaze's section of the work. I am not particularly sure of what will be processed, added or removed but for the time being, this will be the two visuals.
Moving on, or coming back to Takeshi. For me, Takeshi, as a name, a language, a visual, a person, a toddler, an image is a representation of toddler's death. It contains sympathy to its highest point but at the same time provides hope (within Gantz's narrative) to readers, as somehow, I personally feel that this kid will not be killed eventually. He will survive. Hence I want to use Takeshi, which I further googled to be written in kanji as follow, which means warrior.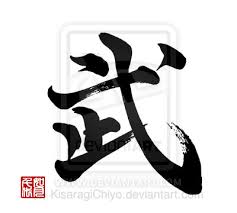 I feel that the name becomes even more important, not as much as the visual of Takeshi drawn by Hiroya Oku. So, I'm looking at collecting images of Japanese boys and toddlers and transform them into portrait drawings in manga style with bubble speech saying "My name is Takeshi". The faces will definitely be different but everyone is saying pretty much the same thing. I have done two sketches of these.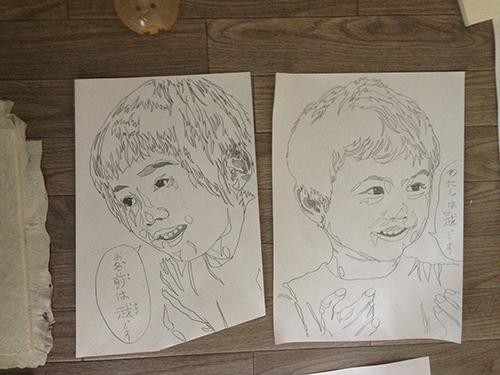 Apart from these, I am also interested in the pudding which Takeshi eats before he is beaten to death by his mother's boyfriend. I am noy very sure of how to implement these materials together, but I have created paper cast of puddings as a trial.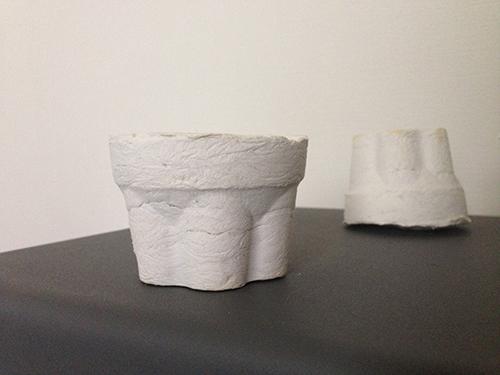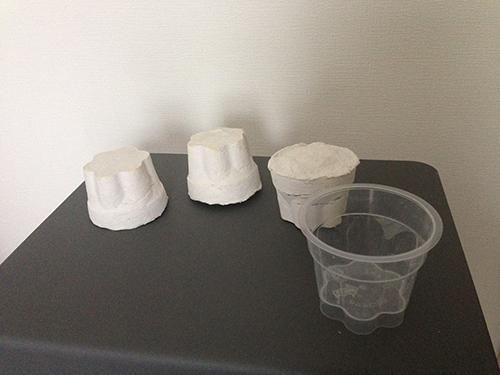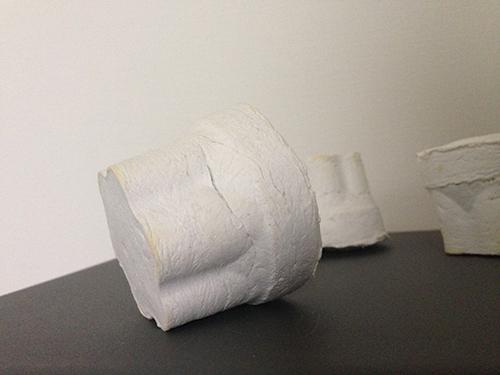 The paper cast has not worked according to what I wanted so far but I want to develop further into making paper sculptures. As for further development, especially as related to toher characters like Ageha especially, I want to create black ball sculptures which is also a repeated imagery in the three manga I am re-narrating.
Regardless, this is how the first week has been and will post more for week 2.