performance with a used Singapore'sNational Servicemen Full-time (NSFs) costume, flashing clown nose, toy gun and red backpack alongside a collection of bootleg toy soldiers, 25 minutes.
performed at Gillman Barracks, Singapore, 2013.
performed at Kavling Strawberry, Bandung, Indonesia, 2013.
photo documentation by Vincent Chow, Yohanes Immanuel and Kenny Sinatra.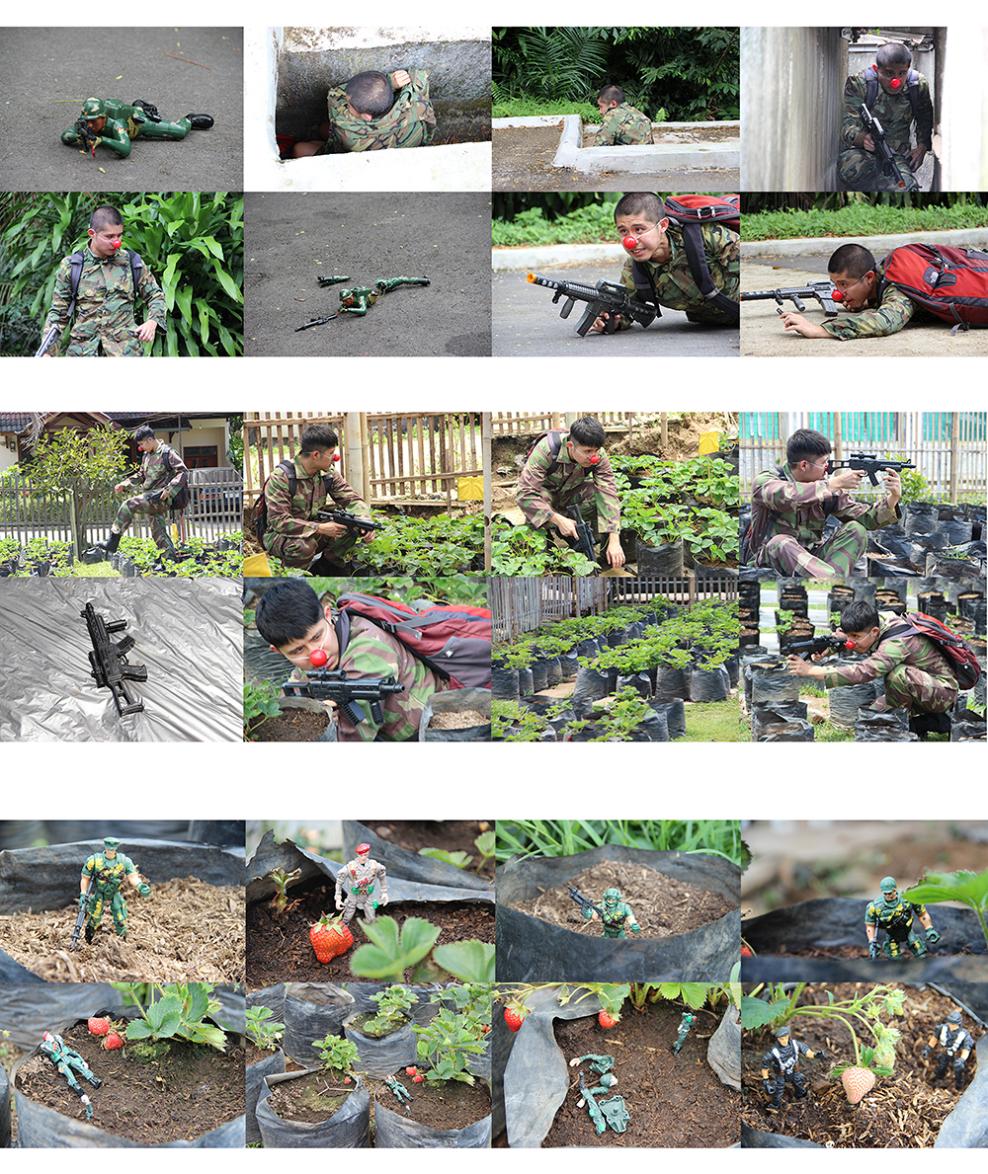 Death Saves the Strawberry toys with the masculine through war trickery and adolescent fantasy.
As an ongoing project, the artist will be visiting strawberry fields and ex-barracks compounds to perform, or more appropriately, play with his toy soldiers and militia costume. Approached as a fan fiction of Eytan Fox's 2002 Israeli romantic drama, Yossi and agger, the work borrows its title from Tite Kubo's manga Bleach 2012 novel adaptation by Matsubara Makoto. Other references to The Beatles' classic song, Strawberry Fields Forever and Julie Taymor's 2007 musical film, Across The Universe and Bo, a Hebrew song by considerably the most famous Israeli singer, Rita which was covered by Ivri Lider for Yossi & Jagger's soundtrack.