performance with a bootleg Ken doll, synthetic butterfly wings, floral paper foldings, steel wires, a sofa and seeds, 240 minutes.
performed at St. Paul's Hill, Melaka, Malaysia for Melaka Arts and Performance Festival, curated by Tony Yap, 2014.
photo documentation by Lee Han Wei.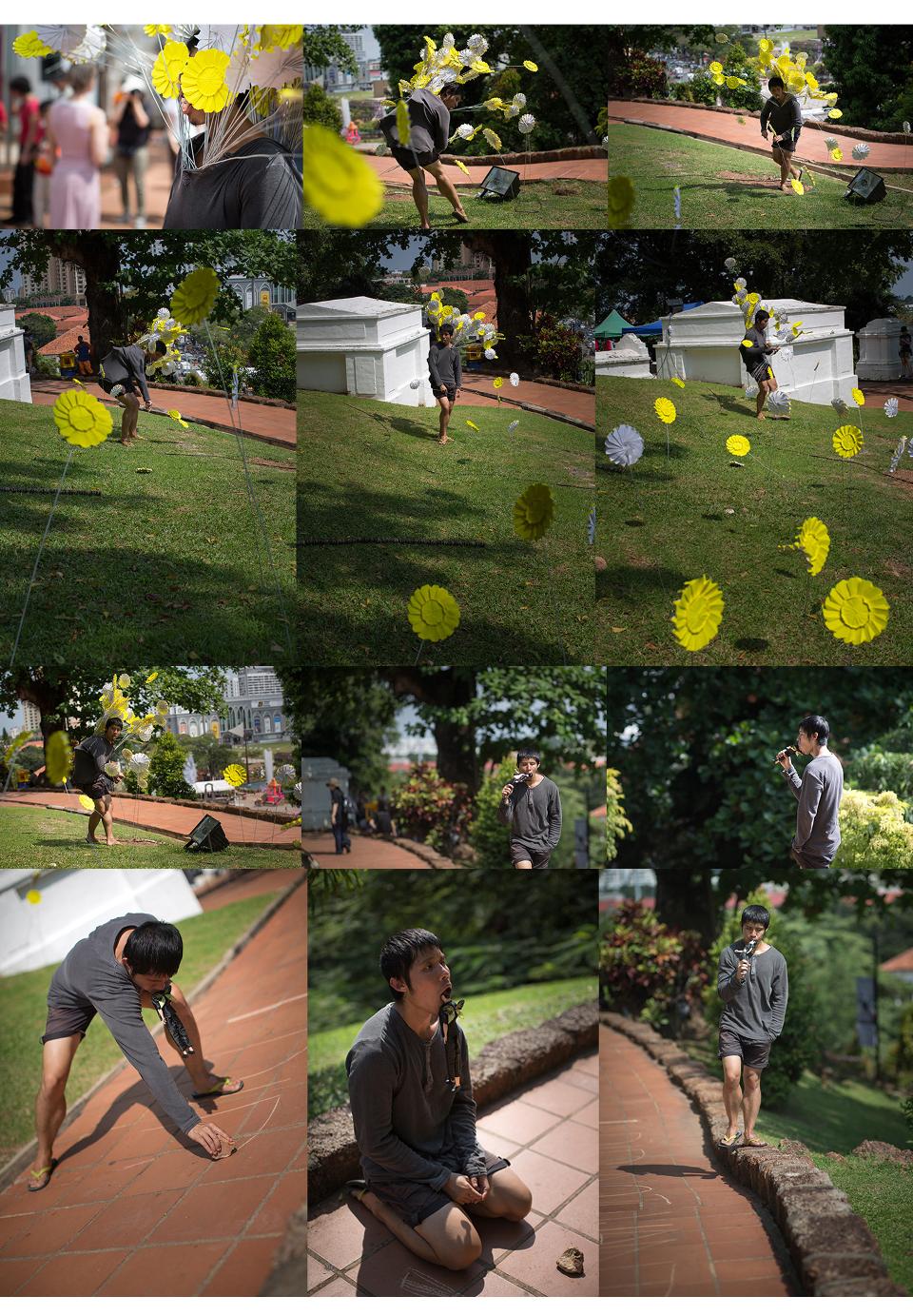 Adapted from Susan Hill's 1970 novel of the same title, I'm the King of the Castle illustrates the protagonist who is a weak adolescent boy and a dead black moth he is so very frightened of. Surrounded by a subsequent installation of paper gerberas surrounding a grey sofa, the performance was presented in an old Portugese cemetery below a partially destroyed church in Melaka, Malaysia. The work suggests an emphasis of death and its relation to power. Moreover, the artist also explores adolescent sexual fantasy iun this intense four hour relatively silent performance as he interacts intimately and grotesquely with a male bootleg doll dressed as a humanoid form of the black moth.
His only words were scribbled impermanently on the scorching terracotta tiles of the religious and historical site as they helplessly and desperately screamed, I DID NOT WANT YOU TO COME HERE.