performance with fiberglass mannequin head, belts, plastic chains and barb wires within an installation of twigs, aluminium foils, soil and light bulb accompanied by
Kotobukiya X Square Enix's 2003 Play Arts Final Fantasy X-2: Paine and a looping of Nobuo Uematsu's 2001 Hymn of Fayth (version Anima), 90 minutes.
performed at Studio Plesungan, Solo, Indonesia for Undisclosed Territory #9, curated by Melati Suryodarmo, 2016.
photo documentation by Agnes Christina and Ratu Saraswati.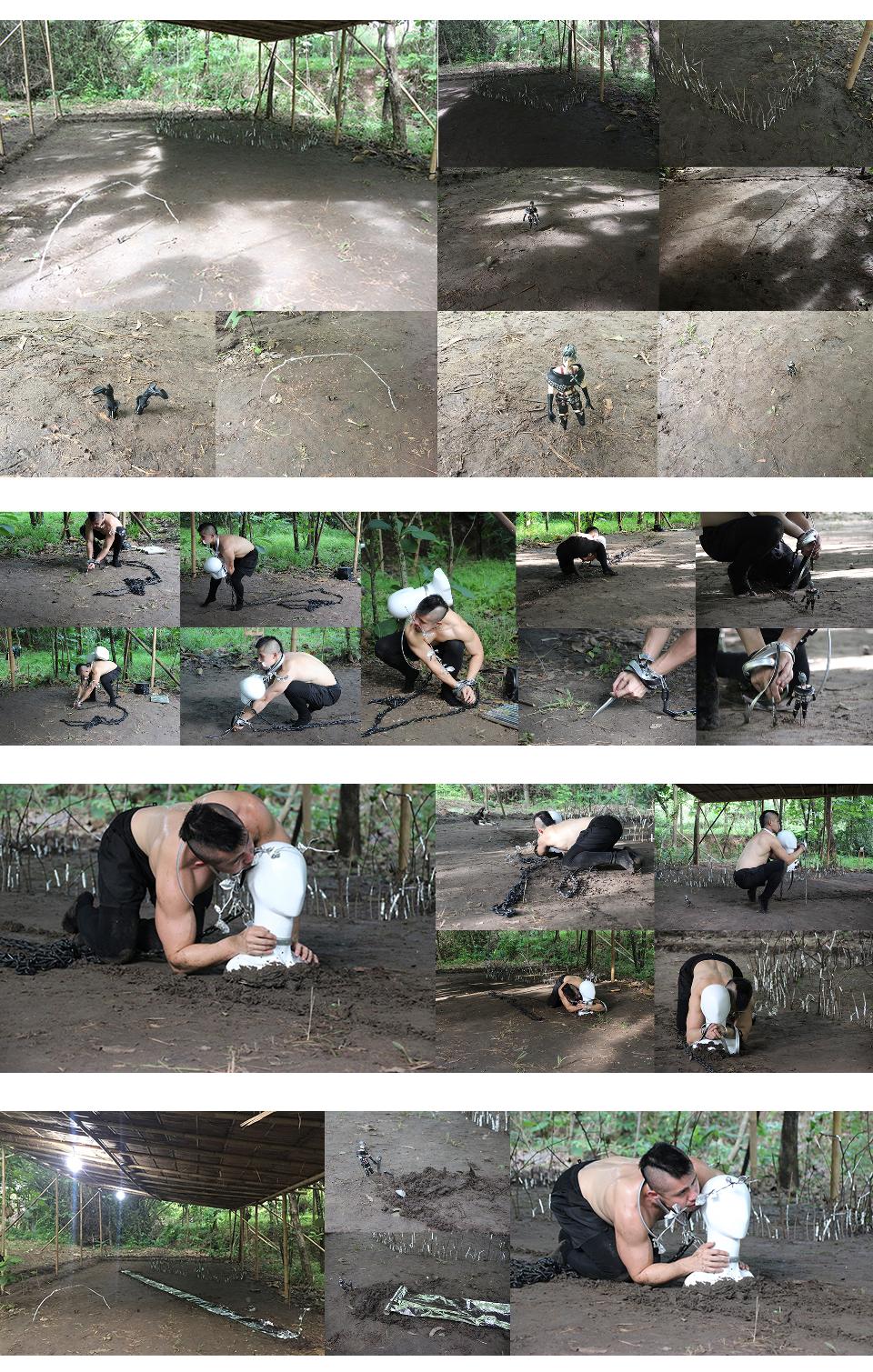 "I will share your pain with you" utters the Summoner as Anima, an aeon c reated out of pain is called upon. The sacrificed soul takes a physical form of a chained monster as she is being pulled out of the ground, ready to aid the Summoner in battles.
Borrowing the narrative from Square Enix's Final Fantasy X, the two hours performance piece re-imagine Anima as the masculine body performed repetitive action motivated by agony and labor. He is accompanied by a limbless action figure of Paine, a female knight from the narrative's sequel, Final Fantasy X-2. Surrounding him is a landscape of twigs and aluminium foil, suggesting a scene of the otherwordly which is dramatized by the eerie looping of Hymn of Fayth unique to Anima and her in-game residence, Baaj Temple.