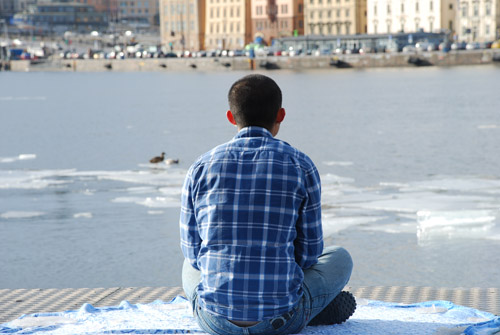 Jonatan Lejon is looking for another ship as the Water Beast Rune he is cursed with starts to demand for more cold blood. Jonatan who remembers that he attacks Vassa with Rusky onboard, seeks permanent asylum at an underwater castle called Waldermasudde.

Rusky eventually meets him again with Hero in the sunken Vassa after getting the antitoxin to control the rune. Jonatan then joins GYM Resistance Army.

From within social context, this chapter aims to highlight underwater solitude, fear and regret through the form of waiting.

performance - Water Rune
object - untitled
collage - The Prince and the Sharks