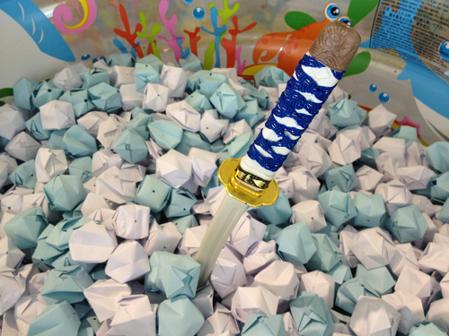 Now that Rusky and Jonatan with Hang Nadim are part of GYM Resistance Army, the three train very hard and look beyond the Masculine War. They have a plan once the war is over. Rusky and Jonatan perfect their unite attacks and adding Hang Nadim to the combo.

Both Rusky and Jonatan has their aquatic animal signature moves. Rusky being a swordfish and Jonatan, a shark. Hang Nadim learns from the two and finds himself a signature of a betta.

Within social context, this chapter explores children's cooperation and inexperienced masculine form of aggressiveness.

performance - Water Rune

installation - Dika