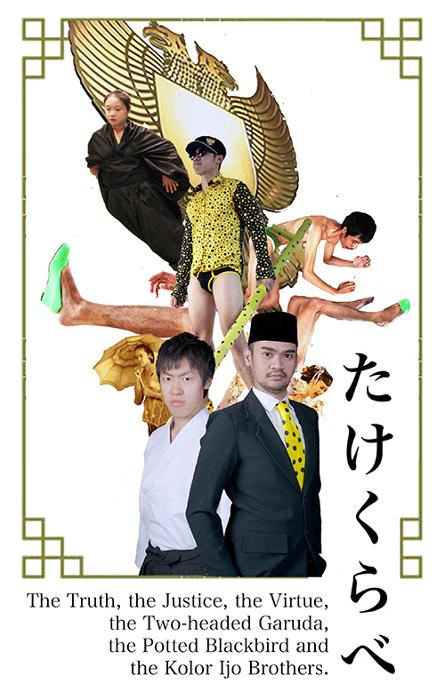 たけくらべ (Takekurabe) translates racial history between Indonesia and Japan by comparison of political narratives and influences from popular culture.
This project is a reconstruction of 1990s mangaka Suzue Miuchi's adaptation of たけくらべ, an 1895 Japanese novella by Higuchi Ichiyō. The artist has also injected popular elements from Yayoi Kusama, Wei-Te Sheng, Katy Perry and Angki Purbandono among many.
Within social context, the installation and performance works enquire the evolution of racial trauma through generations of political shift and the development popular culture.